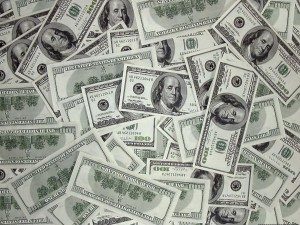 Want to learn about how U.S. money is made? The Federal Reserve Bank of Kansas City's Money Museum is free to visit every day, with exhibits, a self-guided tour and more exhibits every day for those who want to learn more about the U.S. currency.
Visitors can explore the exhibits using audio and iPad self-guided tours. Among the thing to see are billions of dollars in the vault, a 27-pound gold bar, President Harry S Truman's coin collection and currency design art projects. Guests also get a free souvenir bar of shredded U.S. currency.
All guests 18 and older are required to show photo ID.
There is free public parking near the entrance to the Federal Reserve Bank, which is next to the Liberty Memorial.
For more information or to reserve a tour for a group, call 816-881-2683.
The museum is open 8:30 a.m. to 4:30 p.m. Monday through Friday, except for bank holidays.
The Federal Reserve Bank of Kansas City is at 1 Memorial Drive, Kansas City, MO 64198.