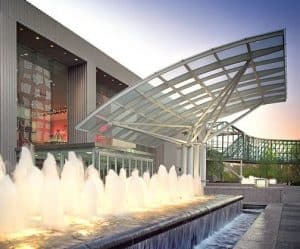 From Feb. 11 through May 7, 2017, Crown Center is putting on a new Under the Sea Adventure for kids. Admission is free.
Here's a blurb about the adventure from the Crown Center website:
"Plunge into a fun, creative environment in this free exhibit that will delight kids who love to explore the deep blue sea. Discover buried treasure in a sunken pirate ship, ride a dolphin and seahorses, paddle your way to the mermaid's house, climb inside the mouth of a whale, explore in the submarine, and many more aquatic adventures. It's fathoms of fun, and it's totally free!"
Hours are from 10:00 a.m. to 6:00 p.m. Monday through Friday, from 10:00 a.m. to 7:00 p.m. on Saturday, and from 11:00 a.m. to 6:00 p.m. on Sunday.
Crown Center is located at 2450 Grand Boulevard in Kansas City, Missouri.