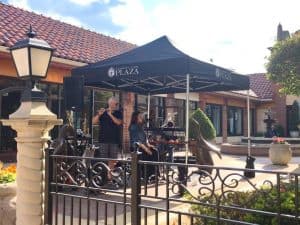 Every Thursday through Sunday through September 30, 2018, the Plaza Live! Courtyard Concert Series will take place in one of four courtyards on the Country Club Plaza in Kansas City, Missouri. Admission is free.
Concerts are from 5 to 8 p.m. on Thursdays, 4 to 7 p.m. on Fridays, 2 to 5 p.m. on Saturdays, and noon to 3 p.m. on Sundays.
Click here for the schedule and courtyard locations.