Bargain diners and burger lovers can celebrate all week with big savings at Red Robin.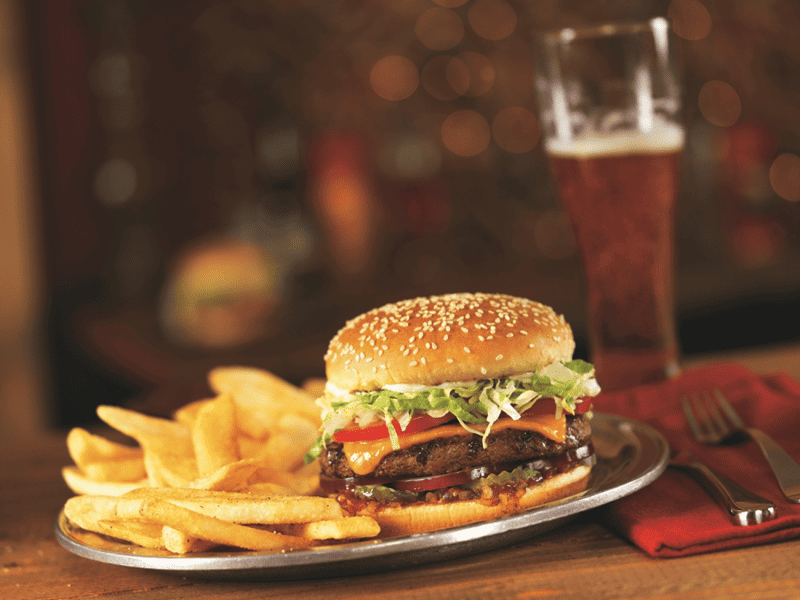 The restaurant serves more than two dozen craveable, high-quality gourmet burgers with Bottomless Steak Fries in a variety of recipes, as well as salads, sandwiches, entrées and soups, in a fun, family-friendly environment.
Its Gourmet Burgers are made from all-natural, domestic, USDA-inspected 100% beef — free of preservatives, artificial and added ingredients.
And at Red Robin every day is National Cheeseburger Day. Instead of just celebrating the cheesy day on Sept. 18, they're hosting a week-long cheeseburger bash.
From Sept. 14 to 20, customers can enjoy buy-one-get-one 50% off all of its Gourmet and Finest burgers at participating locations.
Simply mention "BOGO" in-restaurant to your server or use promo code BOGO for online orders.
The offer is available to all customers — not just Red Robin Royalty loyalty members.
Check here for other National Cheeseburger Day deals in Kansas City. 
Kansas City Red Robin Locations
Independence
18810 E. Highway 40
Independence, MO 64055
816-795-5678
Liberty
1919 Star Road
Liberty, MO 64068
816-792-3030
North Overland Park
7111 W 95th Street
Overland Park, KS 66212
913-642-9800
Olathe
20155 W. 153rd
Olathe, KS 66061
913-390-1400
Overland Park
8657 W. 135th
Overland Park, KS 66223
913-239-0926
Zona Rosa
8501 NW Prairie View Road
Kansas City, MO 64153
816-381-8553
Parts of this post first appeared on Living on the Cheap. Used here by permission.
More Kansas City Food and Drink Deals
Tuesday, May 30, 2023
Wednesday, May 31, 2023
Thursday, June 1, 2023
Friday, June 2, 2023
Saturday, June 3, 2023
Sunday, June 4, 2023
Monday, June 5, 2023
Tuesday, June 6, 2023
Wednesday, June 7, 2023
Thursday, June 8, 2023
Friday, June 9, 2023
Saturday, June 10, 2023
Sunday, June 11, 2023
Monday, June 12, 2023
Tuesday, June 13, 2023
Wednesday, June 14, 2023
Thursday, June 15, 2023
Friday, June 16, 2023
Saturday, June 17, 2023
Sunday, June 18, 2023
Monday, June 19, 2023
Tuesday, June 20, 2023
Wednesday, June 21, 2023
Thursday, June 22, 2023
Friday, June 23, 2023
Saturday, June 24, 2023
Sunday, June 25, 2023
Monday, June 26, 2023
Tuesday, June 27, 2023
Wednesday, June 28, 2023