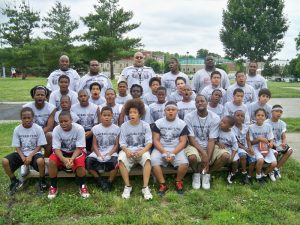 On Saturday, August 7, 2010, from 9:00 to 11:00 a.m., the Purpose for Life Foundation is hosting a free football clinic for kids of all ages at Parade Park.
According to their Web site, the free football clinic is open to all children who are interested in playing football.
All of the clinic's coaches are former football players.
Although the clinic is free, you must register your child in advance.
Parade Park is located at Paseo and Truman Road in Kansas City, Missouri.