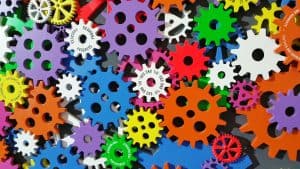 The Greater Kansas City Science & Engineering Fair is this Thursday and Friday, April 5-6, 2018 at Union Station. Admission is FREE. The Fair brings together hundreds of science fair projects done by students throughout the Kansas City metropolitan area.
This event runs from noon to 5 p.m. on Thursday, and on Friday from 9 a.m. to 4 p.m. Here is the full schedule.
Union Station is located at 30 West Pershing Road in Kansas City, Missouri.