Nehemiah Fest XVI comes to life September 16-18, 2022 in Smithville, MO.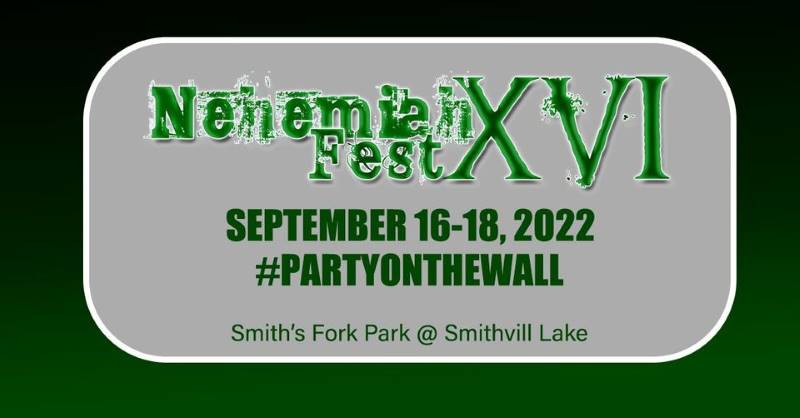 The gathering of diverse Christians celebrating fun and fellowship takes place at Smith's Fork Park at Smithville Lake.
Admission to Nehemiah Fest is FREE and open to the public.
This three-day event includes nearly 50 artists on four stages, camping, food, vendors, fellowship and more.
Camping: Enjoy the full experience of Nehemiahfest and bring your tent to make a weekend of it. camping begins at noon on Thursday, September 15 and concludes at noon on Sunday, September 20th. Camping reservations required.
Smith's Fork Park is located at 1601 DD Highway in Smithville, Missouri.
Upcoming Kansas City Festivals