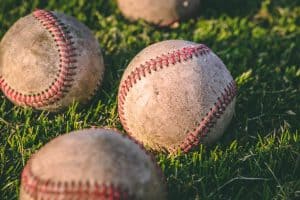 Have you ever wondered what a baseball game was like back in the 20s? The Shawnee Town Museum is hosting Babe Ruth's Baseball at Herman Laird Park on August, 25, 2018. Admission is FREE.
The Kansas City Blues will play against the Minneapolis Millers, 1920s style. Hot dogs and beer will be available for purchase.
This event is from 4-6 p.m.
Herman Laird Park is located at 11500 Johnson Drive (near Shawnee Town) in Shawnee, Kansas.