On Saturday, October 14, 2017, PorchFestKC will take place in Midtown Kansas City (from Broadway on the east, to Roanoke Park on the west, 39th Street on the south, and Valentine on the north — including the Thomas Hart Benton Museum). Admission is FREE. Tips are encouraged.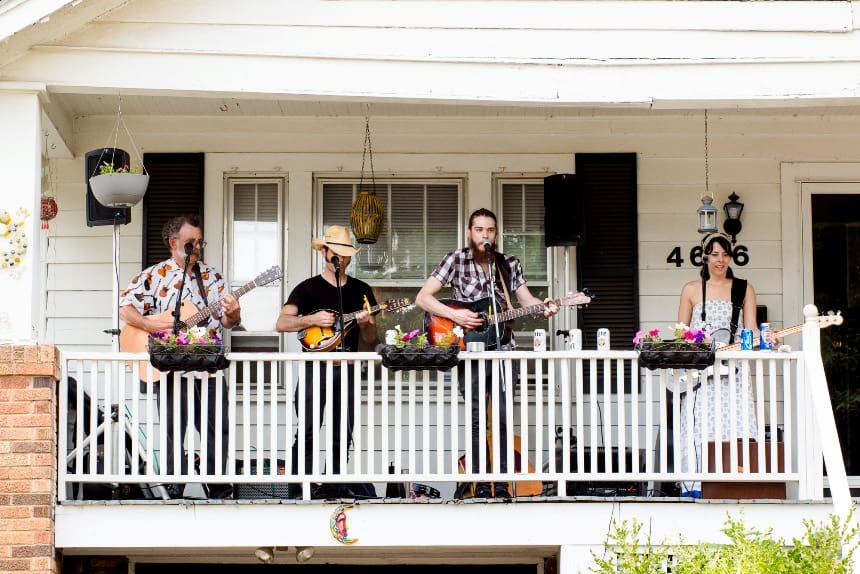 This event will feature 160 bands performing on front porches of homes in three neighborhoods (Valentine, Roanoke, and the eastern edge of Volker). The bands will perform simultaneously as you walk from porch to porch (or feel free to bring chairs).
Music will be from a variety of genres, including Americana, raggae, classical, pop, folk, jazz, country, and Latin.
There will be a dozen food trucks throughout the neigborhood in case you get hungry.
This event runs from Noon to 6 p.m.