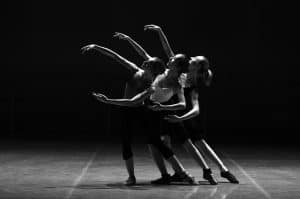 On Saturday, April 7th, 2018, dancers of all ages, disciplines, and levels will join together to present dance performances for the annual National Dance Week Kansas City at the Ironwoods Park Amphitheater. Admission is FREE.
Over 40 groups will perform original works in genres including ballet, pointe, jazz, modern, contemporary, hip hop, lyrical, Egyptian, Bengali, Indian, Chinese, Brazilian, Irish Step, flamenco, and belly dance.
Performances are from 11 a.m. to 3 p.m.
Ironwoods Park Amphitheater is located at 14701 Mission Road in Leawood, KS.