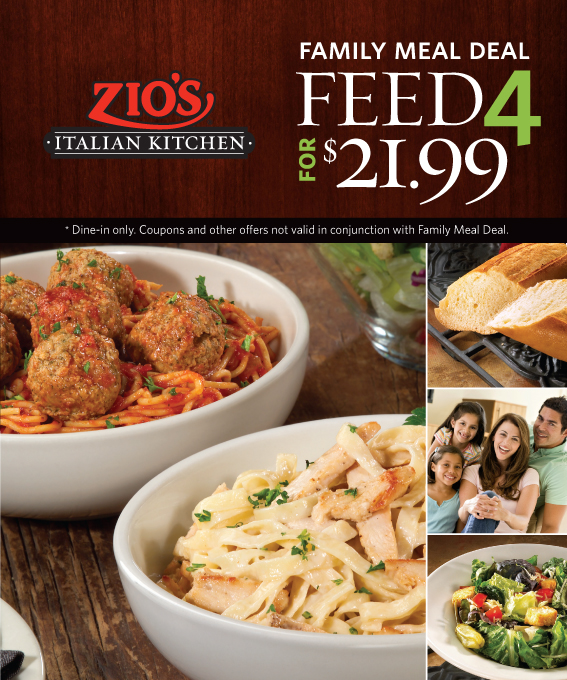 For a limited time, Zio's Italian Kitchen is offering a family meal deal for four people for just $21.99. No coupon required.
This deal includes unlimited house salad (or soup), Italian bread, a family portion of spaghetti and meatballs, and a family portion of chicken alfredo. If you'd prefer, you can have all spaghetti or all chicken alfredo, instead of one of each.
In the Kansas City area, there are Zio's Italian Kitchen locations in Independence and in Olathe.
Thanks to Steve for the tip!