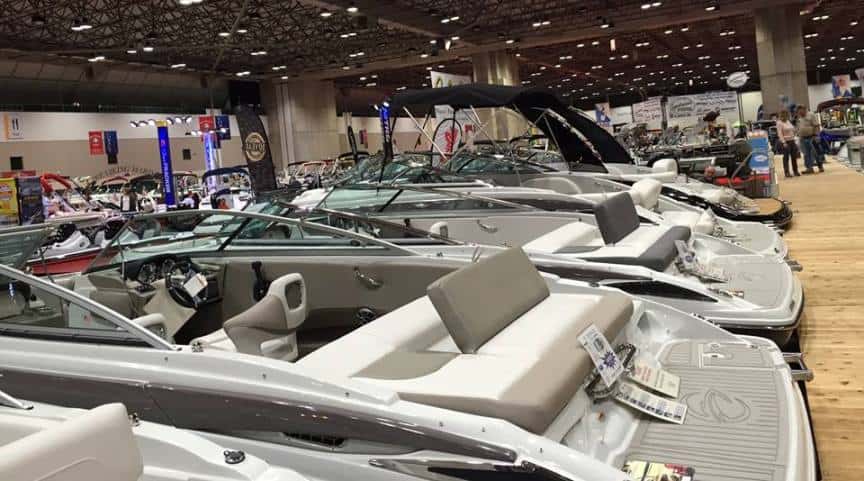 The Kansas City Boat & Sportshow will be held Thursday through Sunday, January 18-21, 2018, at Bartle Hall. Adult tickets are $10 in advance (through Jan. 17, 2018); $12 at the gate. Kids 12 and under get in FREE.
Additionally, Harvesters will be in attendance on Friday, January 19, to collect non-perishable food items. Those who bring 3 items will receive $6 off their Friday admission.
This event includes boat vendors, gear and accessories for boating and other outdoor activities, DIY workshops, a kids' trout pond and other kids' activities, boating and fishing seminars, cooking demonstrations, food trucks, a fishing simulator, games, giveaways, and more.
Here are the show hours:
Thursday: 2 to 9 p.m.
Friday: noon to 9 p.m.
Saturday: 10 a.m. to 9 p.m.
Sunday: 10 a.m. to 5 p.m.
Bartle Hall is located at 301 West 13th Street in Kansas City, Missouri.