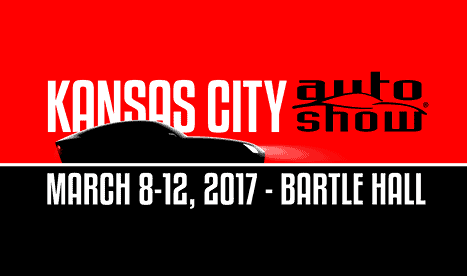 The Kansas City Auto Show is this Wednesday through Sunday, March 8-12, 2017, at Bartle Hall in Kansas City. Admission is $11 for adults; $6 for kids ages 8-12; and free for kids under the age of 8.
Click here for one $9 adult ticket. Or click on "Special Offers" and fill out a short form to get your choice of discounts: 1) a $1 discount on a regular adult admission with your Price Chopper Rewards Card (valid Wednesday through Sunday); 2) two adult admissions for $18 (valid Wednesday, Thursday, Friday only); or 3) Basketball Special: show your basketball tournament ticket at the Bartle Hall Box Office for a $9 adult admission (valid Wednesday through Sunday).
Show hours:
Wednesday: 5 to 10 p.m.
Thursday: 10 a.m. to 10 p.m.
Friday: 10 a.m. to 10 p.m.
Saturday: 10 a.m. to 10 p.m.
Sunday: 10 a.m. to 6 p.m
Bartle Hall is located at 301 West 13th Street in Kansas City, Missouri.