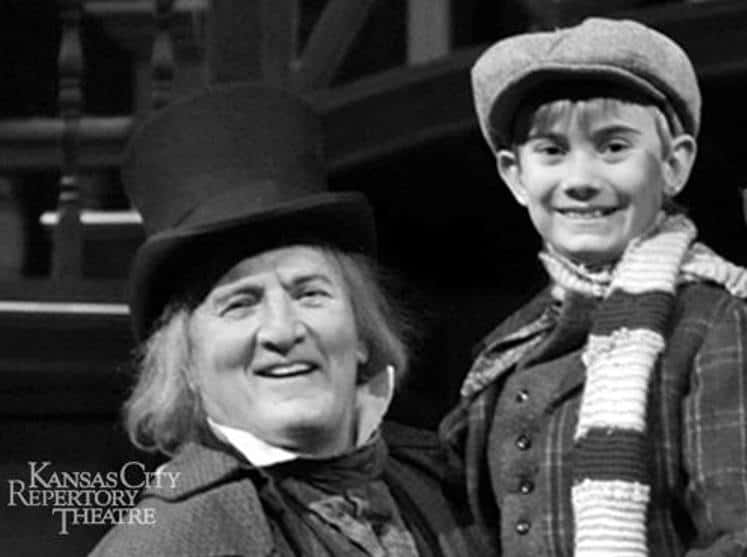 For the 39th season, the Kansas City Repertory Theatre presents the Charles Dickens classic, A Christmas Carol. Now through July 28 you can save up to 20% off tickets when you select performances on "Scrooge Saver" dates—Nov. 22 thru Nov. 30, 2019. Ticket prices vary, but can go for as low as $38 each with this deal.
Order tickets now, as these specially-priced performances often sell out quickly. Just make sure you choose one of the Scrooge Save dates of Nov. 22 through Nov. 30. The show runs at the Spencer Theatre through Dec. 29, 2019, but this limited-time discount only applies to the dates specified above.
Additionally, the KC Rep offers discounts to military members, groups, and corporate employer shares. The military discount of 10% off holiday shows to military personnel, veterans and their families is valid for A Christmas Carol Scrooge Saver date performances. Just call the KC Rep Box Office at 816-235-2700 to redeem the discount.
The Spencer Theatre is located at 4949 Cherry Street, on the University of Missouri – Kansas City campus, Kansas City, MO.
More FREE and Cheap Fun in Kansas City
Best FREE or Cheap Things to Do in Kansas City
Always FREE Things To Do in Kansas City
FREE & Cheap Things To Do With Kids in Kansas City
Find FREE and Cheap Things To Do in Kansas City By Day With Our Calendar
Subscribe to our FREE daily newsletter to be notified of all the FREE Kansas City events and deals. Sign up here.