The links in this post are special. When you make a purchase through one of these links, Kansas City on the Cheap might earn a commission at no additional cost to you.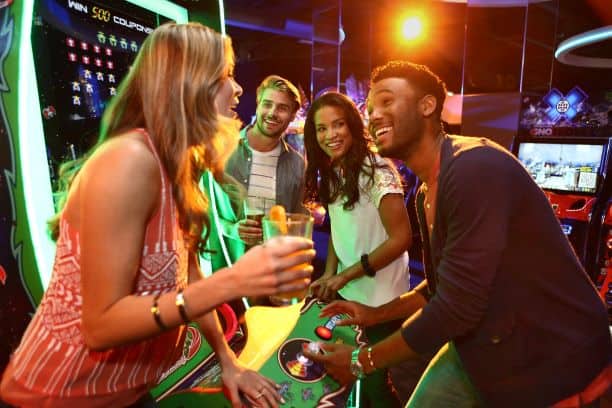 Groupon is offering a Dave & Buster's all-day gaming package for two for $25. This is normally a $70 expense so that's more than 60% off regular price. With these savings you can stroll around Dave & Buster's Million Dollar Midway for the day, playing more than 100 different arcade and video games.
This part is important! Each Groupon is tied to a specific Dave & Buster's location here in Kansas City so be sure you know which one you want to go to before you purchase. Here are the Groupon deals:
All-day Gaming at Dave & Buster's – Kansas City (Legend's Outlet, 1843 Village West Parkway, KC, KS)
All-day Gaming at Dave & Buster's – Overland Park (Corbin Park, 6811 W 135th Street, Overland Park, KS)
Be sure to read the fine print. Not all games are included, and you can't use this on July 4, 2019. That said, it's still a great deal. There's a purchase limit of up to five per person, but you can buy an additional five as gifts. Summer birthdays, anyone?
I don't have an expiration date for this Groupon deal so get moving so you can play all day for $25 at Dave & Buster's Kansas City or Dave & Buster's Overland Park.