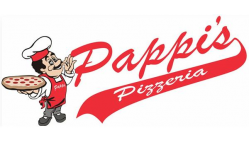 Here are some coupons for Pappi's Pizzeria, courtesy of KansasCityCoupons.com.
Deals include a large pizza for the price of a medium, daily specials for $5.95, a $5 discount on a large pizza (drive-in orders only), a $3 discount on a large pizza (carry-out orders only), and a catfish dinner for $5.99 (Fridays only).
The coupons expire on March 31, 2012.
Pappi's Pizzeria is located at 405 NE Blue Parkway in Lee's Summit, Missouri.