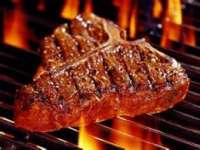 Here's a deal that'll get you a $15 discount on a purchase of $35 or more (excluding alcohol) at participating Lone Star Steakhouse locations.
You'll need this coupon to get the discount. It expires on September 2, 2013.
Lone Star Steakhouse is located at 1501 Village West Parkway in Kansas City, Kansas.