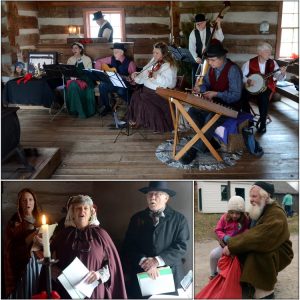 Step back in time to a Christmas at Missouri Town 1855 on December 9, 2017. General admission is $7; seniors and ages 5-13 are $4. Kids under 5 are FREE.
Learn what Christmas was like in a simpler time. Enjoy holiday music, hot cider, simple foods, candlelit rooms, warm hearth fires, and visits with the town blacksmith and Belsnickel, a German companion of St. Nicholas.
Visit Christmas at Missouri Town from 9 a.m. to 4:30 p.m.
Missouri Town 1855 is located at 8010 East Park Road in Lee's Summit, Missouri.