Are you amazed at the grace and speed of wild cats like the cheetah?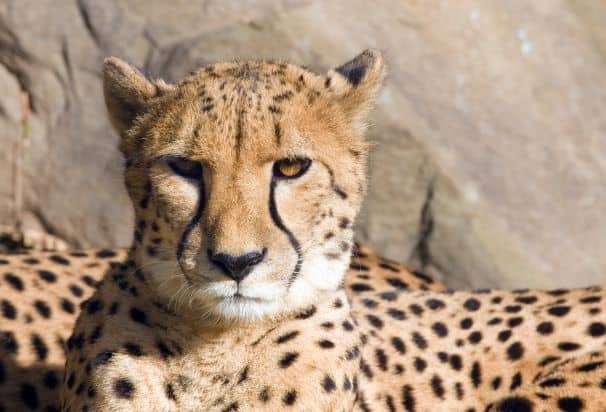 On the first and third weekends of the month, you can join a Cheetah Enrichment session at at the Kansas City Zoo. Zookeepers will go through special activities designed to engage and stimulate the cheetah's natural instincts. Sessions start at 10:30 a.m. on Saturday and Sunday mornings and last about 45 minutes. Stick around afterward to chat with the zookeepers and ask questions.
Cheetah Enrichment sessions are included for FREE with the price of your zoo admission. The schedule so far for 2020 is:
March 7-8
March 21-22
April 4-5
April 18-19
May 2-3
May 16-17
For more information about activities, discounts and cool stuff happening at the Kansas City Zoo, check out our post Kansas City Zoo Tickets, Discounts and FREE Days.
Fun fact: According to the Kansas City Zoo web site, cheetah comes from the Hindi word chita which means spotted. These fast felines are the quickest on Earth. With partially retractable claws and a flexible spine, cheetahs can reach 55 miles per hour in short distances.