Loyalty pays off, especially when it comes to being a member of AMC Stubs Insider.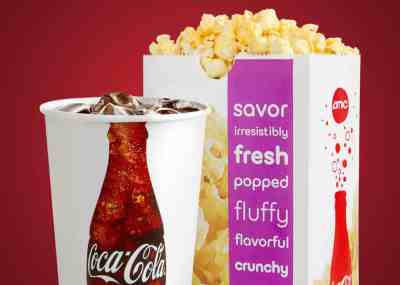 Every Tuesday, for a limited time, AMC Theatres offers members $5 Ticket Tuesdays — get a ticket for just $5. (There is an upcharge for premium formats and special events. Exclusions apply.) Membership is FREE for the basic loyalty program.
Even better, members can also get a Cameo Combo for just $5 on Tuesdays, too — click here for the coupon. The combo includes a Cameo-sized fountain drink and popcorn. ("Cameo-sized" is described as "snackable", so probably relatively small.)
It's not often you can buy a ticket and enjoy popcorn & soda for $10, so the savings are definitely blockbuster.
Copyright Living on the Cheap. The post AMC Theatres: $5 ticket & $5 combo special on Tuesdays appeared first on Living On The Cheap.