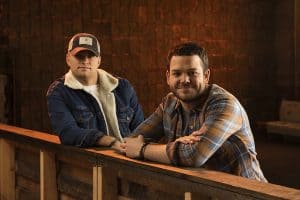 Country music band Walker McGuire returns to Kansas City on Thursday, February 15, 2018. General admission is $15. Purchase advance discount tickets for $12.
They will perform at PRB Big Sky with local, special guest Hudson Drive.
Doors open at 8 p.m. and the show begins at 9 p.m. This show is for ages 21+ only
PBR Big Sky is located in the Power & Light District at 111 East 13th Street in Kansas City, Missouri.