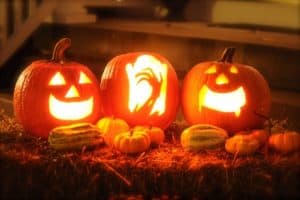 On Saturday, October 21, 2017, the annual Pumpkins on Parade Halloween event will take place at Cave Spring Park. Admission is FREE.
This event, which runs from 4:30 to 9 p.m., includes trails lined with Jack-O-Lanterns carved by local students, games, foods trucks, and more.
Cave Spring Park is located at 8701 E. Gregory Boulevard in Raytown, Missouri.