The Kansas City Chiefs are at the Super Bowl again, and it's time to celebrate with a deal!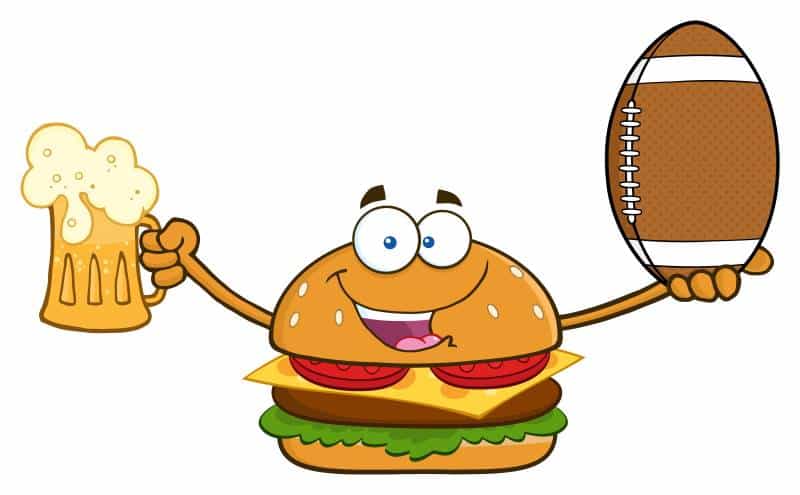 In honor of this proud victory, Westport Flea Market Bar and Grill burgers are $3 until Super Bowl Sunday. The burger is in the shape of an arrowhead and in celebration of the Kansas City Chiefs' trip to the Super Bowl.
This offer is good for lunch or dinner, dine-in only. No carry out.
Last time the Chiefs were in the Super Bowl, the restaurant rolled back burger prices to $2.55, so they're always on board for a good deal for fans!
According to their website, Westport Flea Market is open seven days a week.
Monday-Thursday: 9 a.m. to 11:15 p.m.
Friday-Saturday: 9 a.m. to 12:15 a.m.
Sunday: 9 a.m. to 11:15 p.m.
Don't forget to bring cash because Westport Flea Market doesn't accept debit or credit cards.
This 30+ year Kansas City institution is located at 817 Westport Rd, Kansas City, MO.
More food and drink specials in Kansas City
Thursday, November 30, 2023
Friday, December 1, 2023
Saturday, December 2, 2023
Sunday, December 3, 2023
Monday, December 4, 2023
Tuesday, December 5, 2023
Wednesday, December 6, 2023
Thursday, December 7, 2023
Friday, December 8, 2023
Saturday, December 9, 2023
Sunday, December 10, 2023
Monday, December 11, 2023
Tuesday, December 12, 2023
Wednesday, December 13, 2023
Thursday, December 14, 2023
Friday, December 15, 2023
Saturday, December 16, 2023
Sunday, December 17, 2023
Monday, December 18, 2023
Tuesday, December 19, 2023
Wednesday, December 20, 2023
Thursday, December 21, 2023
Friday, December 22, 2023
Saturday, December 23, 2023
Sunday, December 24, 2023
Monday, December 25, 2023
Tuesday, December 26, 2023
Wednesday, December 27, 2023
Thursday, December 28, 2023
Friday, December 29, 2023