I added some deals last night, so you may want to take another look!
Here's a list of Kansas City Veterans Day freebies, discounts, and events for Sunday, November 11, 2018 (unless otherwise noted). I'm sure I missed some, but we'll be adding them as they come in, so check back often.
Keep in mind that almost all of these are national deals that are only good at participating locations (i.e., call before making a special trip).
Most deals are good for veterans and active military personnel. To take advantage of them, you'll need to show a valid military or veteran's ID. The requirements will vary by restaurant/organization, so don't forget to read the fine print.
Make sure you don't miss any upcoming deals by subscribing to Kansas City on the Cheap's daily emails (just one a day), and following us on Facebook and Twitter.
Want us to highlight your event or give it a prime spot at the top of this list? Email me about sponsoring this post: jhenryrn2@gmail.com.
Free Food & Drinks
54th Street Grill & Bar: All military personnel receive a FREE entree (up to $12). Dine-in only, on Veteran's Day, Sunday, November 11.
Abuelo's: Through November 12, $1 from every order of Chile con Queso purchased will be donated to Homes for Our Troops.
Applebee's : Every year on Veteran's Day, Applebee's serves a FREE meal to active duty and veteran military service members. Although the majority of Applebee's restaurants participate, call your local franchise and ask about requirements.
Arby's: FREE Classic Roast Beef Sandwich at participating Missouri and Kansas locations on November 11 and 12.
Bar Louie:  Active military and veterans will receive a FREE flatbread or burger up to $15 in value on Sunday, November 11, from open to close. Valid military I.D. must be shown.
Bonefish Grill: On Sunday, November 11th, active and retired service members with a valid military ID will receive a complimentary Bang Bang Shrimp® appetizer. You must present a valid military ID. Visit BonefishGrill.com to find a location near you.
Carrabba's: Veterans and active duty military personnel get a FREE appetizer with any purchase on November 11 and 12. Just mention the offer (I got it an e-mail from Carrabba's) before ordering. You'll also need ID, as with all these offers. Dine-in only.
Chili's Restaurants: Chili's founder, Norman Brinker, proudly served in the U.S. Navy. Today, Chili's honors generations past and the historic sacrifice of our veterans. On November 11, Chili's offers a special menu for veterans to eat for FREE at the restaurant's many locations across the United States. Valid ID is required. Call your local Chili's for more information.
Chipotle: BOGO burritos, bowls, salads and taco orders.
Cracker Barrel: All military veterans will receive a FREE slice of Double Chocolate Fudge Coca-Cola Cake dessert. Dine in only.
Denny's: FREE Build Your Own Grand Slam® on Monday, November 12 from 5 a.m. to noon.
Dunkin' Donuts: FREE donut on November 11.
Famous Dave's: Get a FREE Two-Meat Salute (Two-Meat Combo served with your choice of one side and a corn bread Muffin) on Sunday, November 11 and Monday, November 12 in honor of Veterans Day.
Golden Corral: On Monday, November 12, 2018 from 5 PM to 9 PM, military veterans, retires and active duty personnel are invited to a FREE sit-in "thank you" dinner.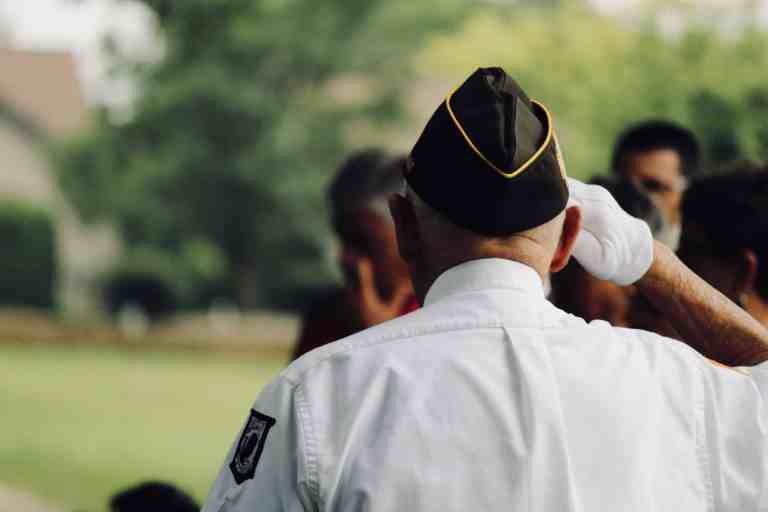 Green Mill: FREE menu item for lunch or dinner at participating locations. The offer includes any single item from the menu for dine-in only. Pizza is restricted to small one-topping Deep Dish pizza. Active duty military and veterans must show proof of service. Available only on November 11, 2018 at participating restaurants. Beverages and gratuity not included.
Grimaldi's: 15% discount on November 11 (alcohol excluded).
Houlihan's: FREE entree from a limited menu on November 11. Dine-in only. Plus 15% discount every day of the week.
Huddle House: FREE order of Sweet Cakes to all active military members and veterans with proper I.D. from Nov. 9-12.
Hy-Vee: Most Hy-Vee's provide a FREE breakfast buffet for veterans during regular breakfast hours on every Veterans Day.
KCI Brew Pub: Active-duty military and military veterans get a FREE Budweiser BBQ Cheddar Burger on Monday, November 12. Dine-in only.
Little Caesar's Pizza : Little Caesars® Pizza will serve all United States Armed Forces veterans and active military a free $5 HOT-N-READY® Lunch Combo at participating stores. On Sunday, November 11, from 11:00 a.m. to 2:00 p.m., veterans and active military members can receive their free $5 Lunch Combo ( four slices of Little Caesars popular Detroit-style DEEP!DEEP!™ Dish pizza, paired with a 20-ounce Pepsi product).
McCormick & Schmick's:  Veterans and Gold Star families (parents and spouse) can enjoy a complimentary lunch or dinner at McCormick and Schmick's on Sunday, November 11.
On the Border:  Simply present proof of military ID or service on November 11, and enjoy a FREE Create-Your-Own Combo 2 Meal. Choose any two items off the combo menu like tacos, enchiladas, empanadas, mini chimis and more. All are served with Mexican rice and beans, plus endless chips & salsa.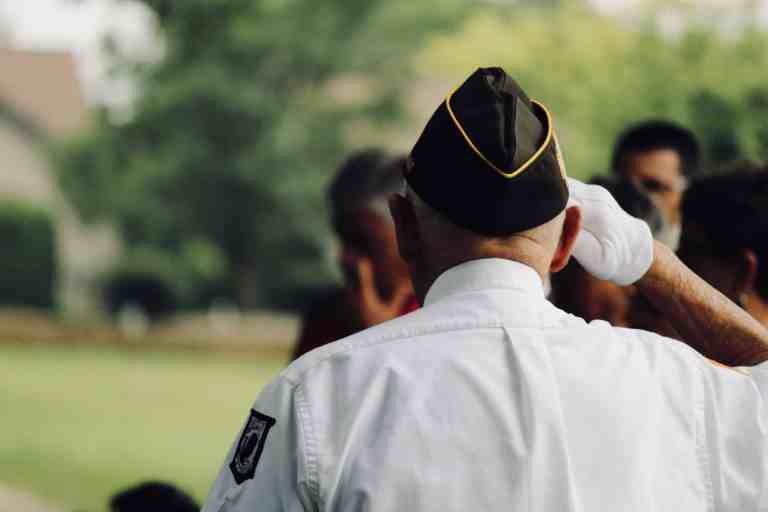 Pilot Flying J: Pilot Flying J is offering those who serve a free breakfast. From November 10 to 12,  active-duty and retired military veterans can use the myPilot app to redeem an offer for a free Pilot Coffee of any size with their choice of a PJ Fresh breakfast sandwich, packaged pastry item or a Cinnabon Center of the Roll. The offer is valid at any of the participating Pilot and Flying J Travel Centers in North America.
Red Lobster: All active duty military personnel receive a 10% discount on purchases every Monday. On November 11 and 12, veterans, active duty and reservists will get a FREE appetizer or dessert from a special menu.
Red Robin: FREE Double Tavern Burger and Bottomless Steak Fries. You must show proof of service. Offer valid only on November 11, 2018.
Rock and Brews: All active duty military, veterans, and first responders will receive a FREE meal on Veteran's Day at any Rock & Brews location nationwide.
SPIN! Neapolitan Pizza: On Monday, November 12, active duty soldiers and veterans get a FREE Mini Mia meal (a personal-size pizza with your choice of toppings accompanied by one of SPIN!'s fresh salads topped with homemade dressing).
Texas Roadhouse: FREE meal from a limited menu to active, retired, and former military personnel on November 11.  Call your local restaurant for specific guidelines – each restaurant may offer different menu items.
Wienerschnitzel: On November 11, Wienerschnitzel is offering a FREE Chili Dog with a small fry and a small Pepsi to all veterans and active duty service members. Present your military ID or dress in your uniform.
Attractions
College Basketball Experience: $8 admission on November 11.
Kansas City Zoo: All military personnel (retired, active, veterans, etc.) with a valid ID will receive FREE admission on Saturday and Sunday, November 10-11.
WWI Museum: Admission to the Museum and Memorial is FREE for veterans and active duty military personnel and half price for everyone else November 9-11.

Veterans Day Events
Downtown Leavenworth: Leavenworth will hold its annual Veterans Day Parade at 10:30 a.m. on Monday, November 12.
Harry S. Truman Library & Museum: The Harry S. Truman Library will hold its annual Ike Skelton Veterans Day Salute fron 9 a.m. to 1 p.m. on November 11. There will be a ceremonial wreath-laying, a public program featuring the descendants of Battery D soldiers who served with Truman in World War I, musical performances, kids' activities, and more. Museum admission and all events are open to the public FREE of charge.
Sprint Campus: The city of Overland Park and Sprint are hosting a Veterans Day Celebration on November 8 from 11 a.m. to 2 p.m. at the Sprint Campus. There will be a variety of patriotic performances, exhibits, and activities including:
Local first responder vehicle displays
Historical military vehicles
Food trucks on site for lunch options
This event is FREE and open to the public. Family, friends and kids are welcome.
WWI Museum: The museum is holding an Armistice Day Celebration with a variety of activitice throughout the weekend.
Other Discounts and Freebies
B&Bs for Vets: Veterans are eligible for one free night at participating B&Bs in the US and Canada. The offer is good for one night on or around Veterans Day, November 11. Visit the link for lodging near you or your destination. You must book directly with the business, and valid ID is required.
Brides Across America: FREE wedding gowns for military brides.
Grace for Vets : Active duty or veteran military service members are entitled to a free car wash on November 11. Use the search tool to find a participating car wash near you. All veterans and service personnel get a free car wash at participating locations. Grace For Vets is a non-profit organization that unites the car wash industry in U.S., Canada, New Zealand, Australia with this program.
Great Clips: FREE haircuts for veterans and active duty military.
National Parks: FREE entry for everyone — even if you're not a veteran or active military member — at all its parks on Veteran's Day, November 11.
Red Roof Inn: From November 1-December 31, 2018, all active duty and veterans get 20% off the hotel's best available rate for stays reserved November 1, 2018-February 28, 2019 when using VP#623095.
This "Home for the Holidays" rate is only available when you book online (at redroof.com or by calling 800-733-7663). Good at Red Roof Inn, Red Roof PLUS+ and The Red Collection properties.
Sports Clips: Active duty and retired or veteran service members can get a FREE hair cut on November 11.