Any way you slice it, this deal from Domino's is full of savings.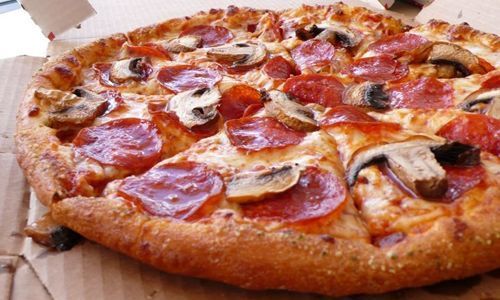 For a limited time, Domino's is offering 20% off all items at menu price at participating locations — online only.
The amazing part is, this is not just a one or two items at a discounted price like most specials or promos. It's the pizza chain's entire menu!
To get the savings, you must first select the special offer (on the Domino's homepage) before ordering. The discount is based off the menu prices of your order and not valid with any other offer or discount.
There is a minimum purchase required for delivery. Prices, delivery area and charges may vary.
More Kansas City Food and Drink Deals
Sunday, January 22, 2023
Monday, January 23, 2023
Tuesday, January 24, 2023
Wednesday, January 25, 2023
Thursday, January 26, 2023
Friday, January 27, 2023
Saturday, January 28, 2023
Sunday, January 29, 2023
Monday, January 30, 2023
Tuesday, January 31, 2023
Wednesday, February 1, 2023
Thursday, February 2, 2023
Friday, February 3, 2023
Saturday, February 4, 2023
Sunday, February 5, 2023
Monday, February 6, 2023
Tuesday, February 7, 2023
Wednesday, February 8, 2023
Thursday, February 9, 2023
Friday, February 10, 2023
Saturday, February 11, 2023
Sunday, February 12, 2023
Monday, February 13, 2023
Tuesday, February 14, 2023
Wednesday, February 15, 2023
Thursday, February 16, 2023
Friday, February 17, 2023
Saturday, February 18, 2023
Sunday, February 19, 2023
Monday, February 20, 2023