Forget the grill this Labor Day weekend and leave the cooking to Bonefish Grill.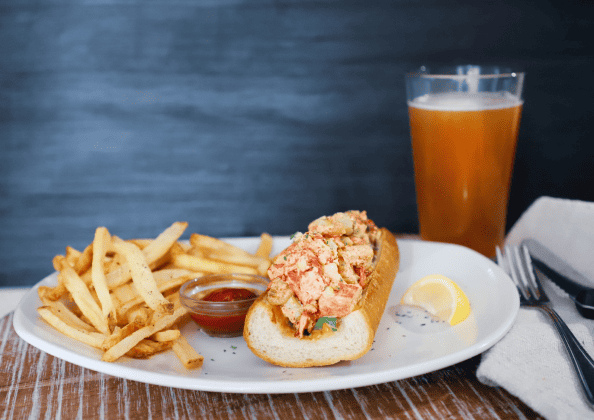 In honor of the long holiday weekend, Bonefish Grill is making feeding families easy and delicious with a Lobster and Shrimp Family Bundle for $45. Guests can enjoy a Lobster and Shrimp Roll entree featuring chilled, shucked lobster + shrimp tossed with their signature Bang Bang sauce and served in a lightly toasted baguette.The special also includes salad, family-style sides and freshly-baked cookies and there is enough to feed up to five people.
This Labor Day Weekend special is available Friday, Sept. 4 to Monday, Sept. 7 and available for online ordering.
Want more deals and discounts over Labor Day Weekend? Check out our post Kansas City Labor Day Weekend Events & Deals 2020.
Bonefish Grill Heroes Discount
Additionally, because Labor Day pays tribute to the contributions and achievements of American workers, beginning on September 11, Bonefish Grill will extend their 10% Military Discount to also include First Responders and appropriately rename to "Heroes" Discount moving forward.
More Food and Drink Deals in Kansas City
Friday, December 1, 2023
Saturday, December 2, 2023
Sunday, December 3, 2023
Monday, December 4, 2023
Tuesday, December 5, 2023
Wednesday, December 6, 2023
Thursday, December 7, 2023
Friday, December 8, 2023
Saturday, December 9, 2023
Sunday, December 10, 2023
Monday, December 11, 2023
Tuesday, December 12, 2023
Wednesday, December 13, 2023
Thursday, December 14, 2023
Friday, December 15, 2023
Saturday, December 16, 2023
Sunday, December 17, 2023
Monday, December 18, 2023
Tuesday, December 19, 2023
Wednesday, December 20, 2023
Thursday, December 21, 2023
Friday, December 22, 2023
Saturday, December 23, 2023
Sunday, December 24, 2023
Monday, December 25, 2023
Tuesday, December 26, 2023
Wednesday, December 27, 2023
Thursday, December 28, 2023
Friday, December 29, 2023
Saturday, December 30, 2023